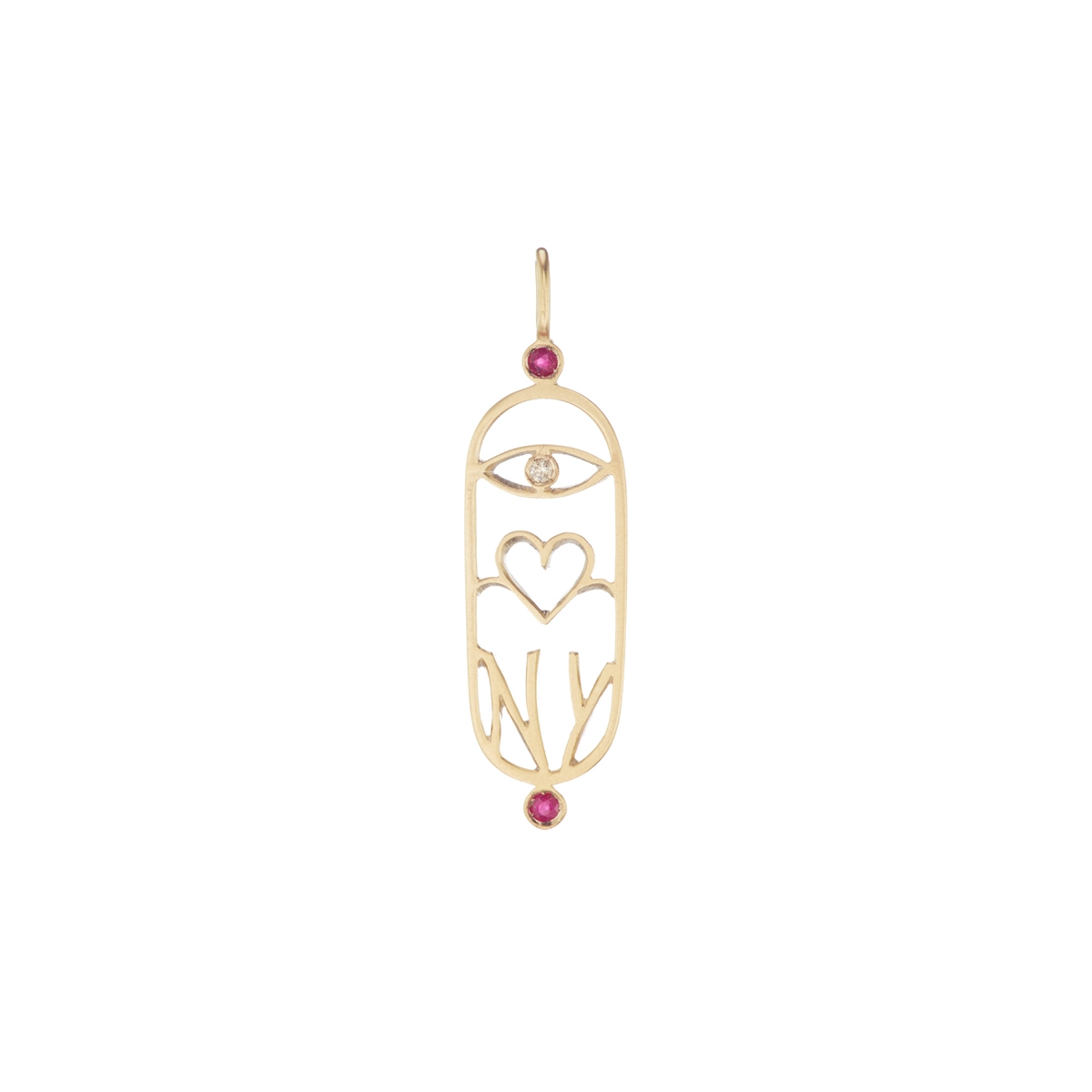 Eye love NY 10 carats gold pendant with a chaine.
Description
10 carats yellow gold
Rubies
About the designer

Gazza Ladra creates timeless objects of beauty, lavishly infused with ancient symbology and myths from various cultures.The jewels vibrate with the twin energies of the sun and the sea. The collection embraces universal symbols of luck, truth, and wisdom.
These meaningful talismans are intended to remind us of our values, beliefs, and our connection to our home, the Earth.
All the jewelry is handcrafted in New York with the utmost attention to quality and detail, using only ethically sourced materials. They are designed to be worn with passion every day and passed down through generations.