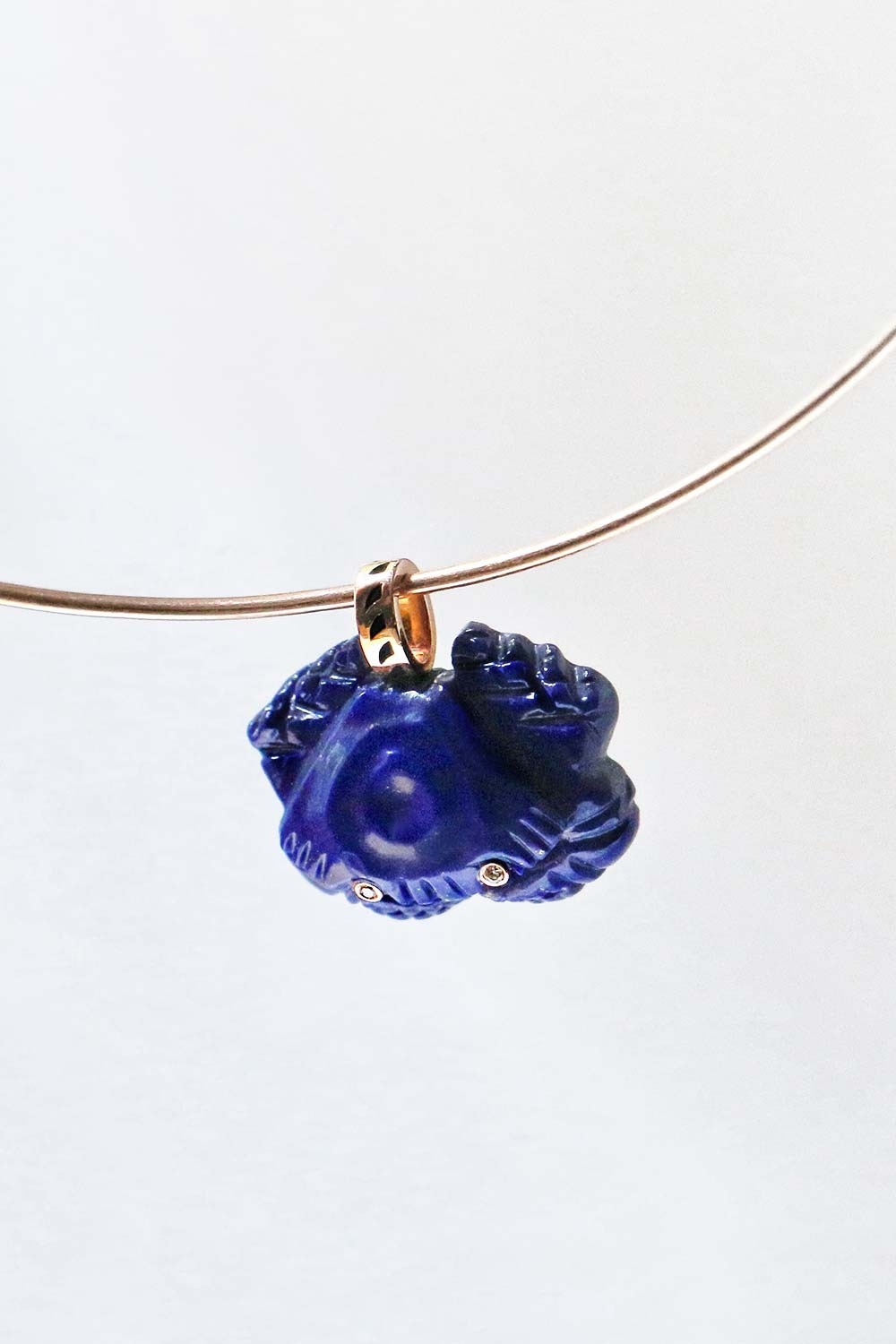 The crab
Dezso by Sara Beltran
Crab pendant in lapis lazuli, diamond eyes and 18K rose gold.
Informations
18K rose gold
Stones: Diamonds, lapis lazuli
Weight: 4,84g
Dimensions: 1,5cmx2cm
About the designer

Originally from Mexico, Sara began her career as a stylist in New York before transitioning into jewelry design. She drew inspiration from her roots and her travels around the world, especially her extended stays on the beaches of India.