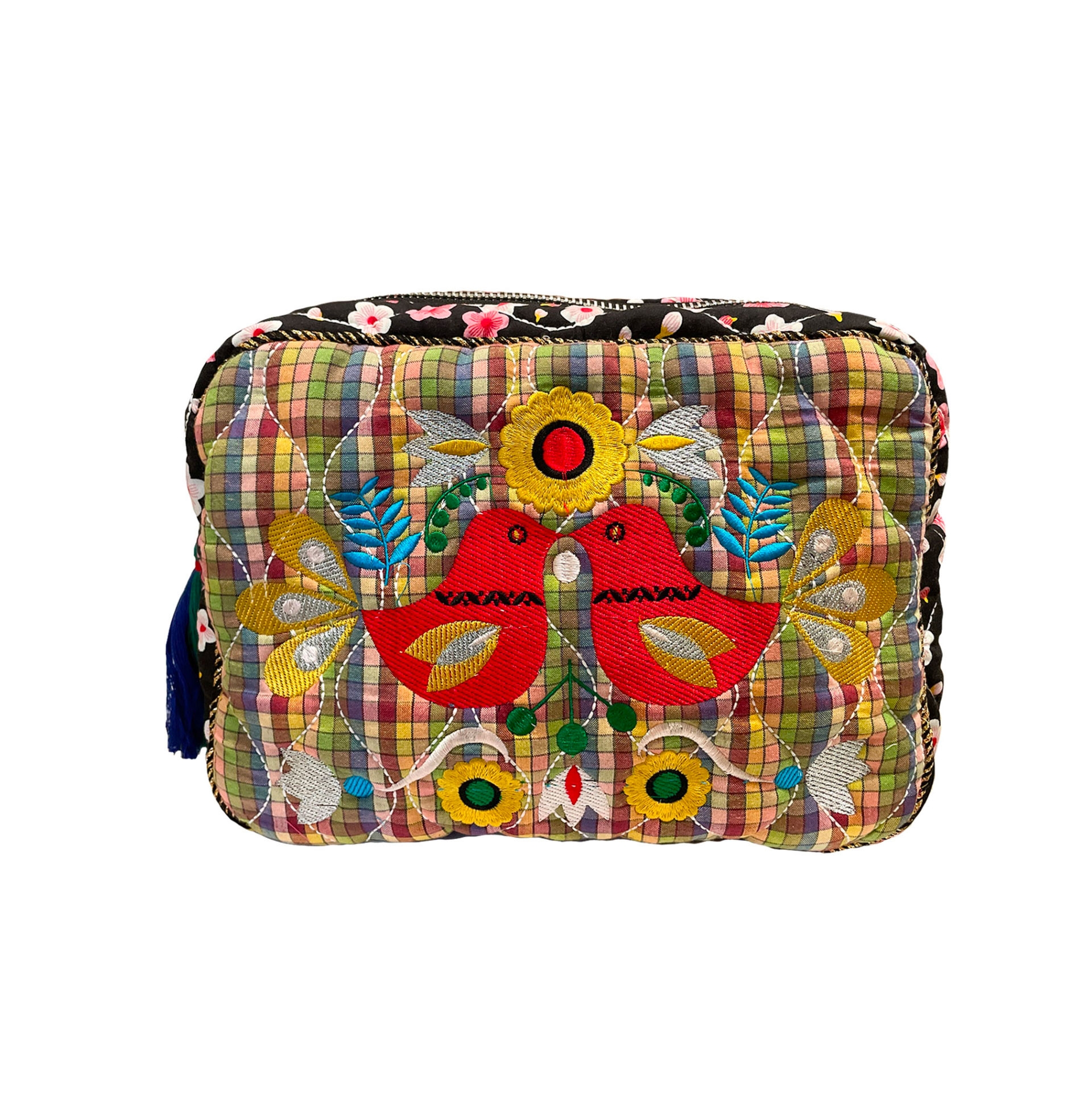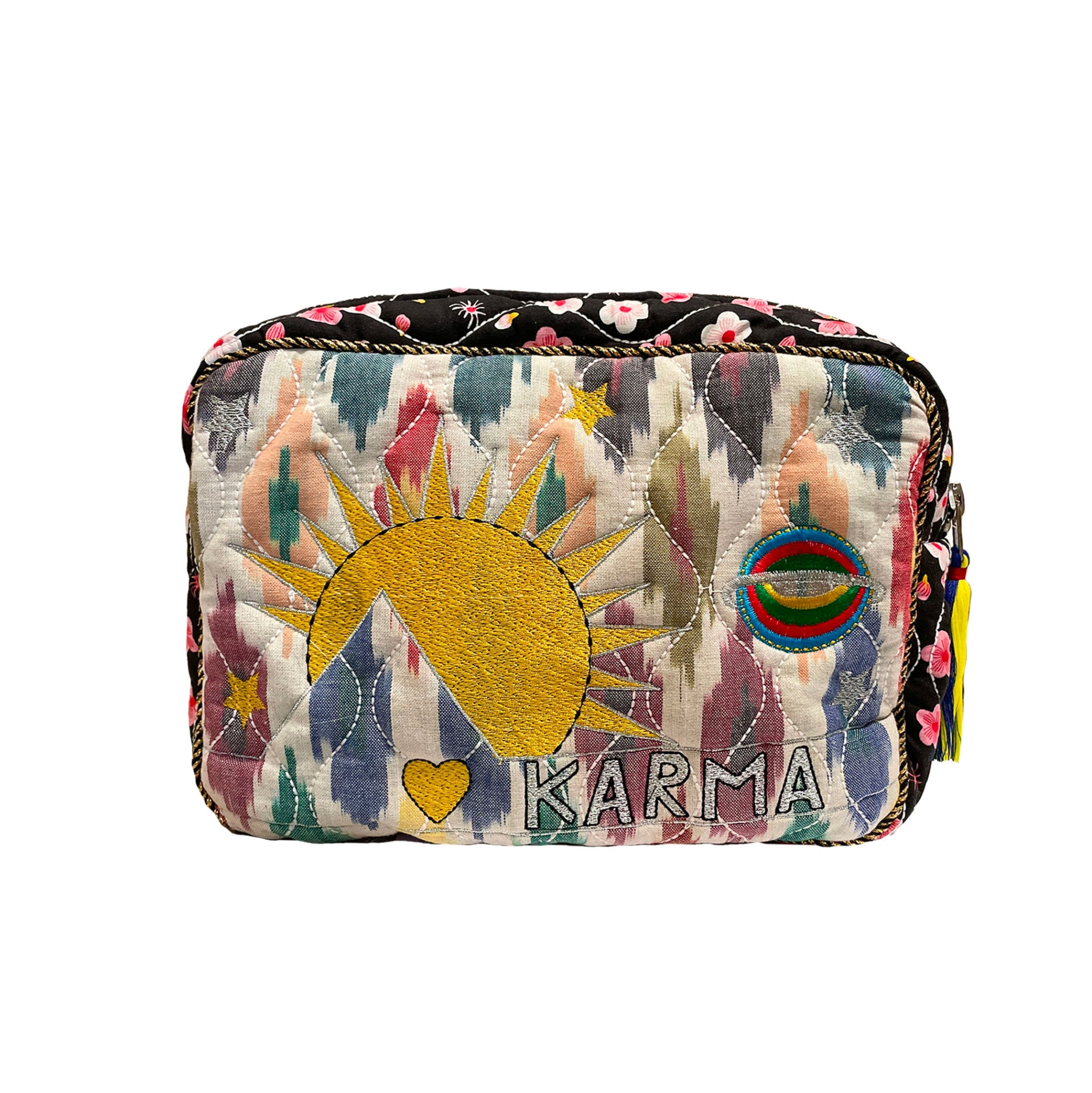 Zipped pouch, padded, embroidered at the front and the back.
Informations
Width 29 cm
Height 21 cm
Depth 8,5 cm
Care instructions : Dry cleaning.
About the designer

A perpetual nomad, Diane Goldstein creates fashion that reflects her own image: joyful, mystical, and open to the world.
With an architect father and a sculptor mother, she grew up in Paris in a demanding artistic environment.
After studying at Central Saint Martins School, Diane founded the brand Aprilmay, which she led for ten years: it features her influences from street art and 90's photography, a love for travel, and a refined bohemian style.